meeting
777 West Harrisburg Pike Middletown, Pennsylvania United States 17057
Map
Date:  January 15 2019.
Time: 06:30 PM to 09:00 PM (EDT)
Speaker: Gregory Weaver of Johns Hopkins Applied Physics Laboratory.
Location:
777 West Harrisburg Pike
Middletown, Pennsylvania
United States 17057
Cost: Free ($10 Dinner)
RSVP: Required.
Event Details & Registration: (URL)
Summary:
Clocks and the Evolution of Timekeeping – The historical interaction of human social development and timekeeping capability is routinely examined, and never understated. At its fundamental, the drive for improved commerce, trade, national security, and human transportation is supported by the evolution of clock technology. This talk will span across the centuries of scientific discovery and engineering innovation in precision timekeeping devices, moving from the pendulum to GPS satellite atomic clocks, to give a moving perspective on the interdependence for improved timekeeping and technological advancement. An emphasis on the impact to navigation will be maintained  throughout the talk.
Biography: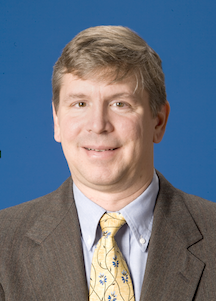 Gregory L. Weaver is a member of the Principal Professional Staff of the Johns Hopkins University Applied Physics Laboratory (JHU/APL). He is a Program Manager for Positioning, Navigation, and Timing (PNT) within the Space Exploration Sector. He is a technologist and subject matter expert in both the technical and business aspects of timing and frequency control and has held positions as a senior research engineer, technical manager and marketing strategist over a 35 year career history, including vice president positions with Bliley Technologies Inc. and the former Piezo Crystal Company. He received his M.S. in Technology Management from the University of Pennsylvania in 1993 and his B.S. in Physics from Dickinson College in 1982. He is a licensed professional engineer in the state of Pennsylvania, member of the IEEE, the MTT, UFFC and CAS Societies. He has contributed frequently to a variety of technical proceedings including the IEEE International Frequency Control Symposium (IFCS), Precise Time and Time Interval Systems and Application Meeting (PTTI) and the European Frequency and Time Forum (EFTF). He was the Technical Program Chair for the PTTI, and the IFCS in 2012 and 2014, respectively. Greg serves currently as the Editorial Chair of the IFCS.