meeting seminar
2 N 9th Street Allentown, Pennsylvania United States 18101
Map
Date: May  13 May 2019.
Time: 04:00 PM to 07:00 PM (EDT)
Speaker: Jonathan J. Woodworth of ArresterWorks .
Location:
2 N 9th Street
Allentown, Pennsylvania
United States 18101
Cost: Free
RSVP: Required.
Event Details & Registration: (URL)
Summary:
This presentation will be about the fundamentals of Surge Protection on T&D Systems.
Surge fundamentals: lightning, switching, faults, traveling waves, and how backflash occurs.
The difference between arrester types: station, transmission line, and distribution arresters
What's new in IEEE Arrester Standard C62.11-2019
Margin of protection fundamentals including lead length effect
Separation Distance Fundamentals
Why the 4/mile rule in line protection is nonsense
How to Calculate the Value of an Arrester
The Benefits of Transmission Line Arrester Applications
By the end of the presentation  you will be an expert in surge protection.
Biography: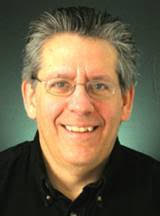 Jonathan J. Woodworth (LM) received his EE in 1972 from The Ohio Inst. Tech and an MBA in 1995 from St. Bonaventure U. Mr. Woodworth co-founded ArresterWorks in 2007, an engineering consultancy focused on surge protection of power systems. Also, since 2007, he co-created and has maintained a technical resource website at ArresterWorks.com for professionals involved in surge protection of power systems. Previously, he served as Arrester Engineering Manager at Cooper Power Systems, Olean, NY. He has been involved in arrester design, production and marketing for over 40 years. He is Chair of SPD working group responsible for arrester testing WG 3.3.11. He is a past chair of the IEEE Surge Protective Devices Committee. Vice Chair of IEC TC37 Maintenance Group 4 responsible for Metal-oxide arresters for AC systems. Past chair of NEMA High Voltage Arrester Section of Power Equipment Division. Holder of numerous arrester patents worldwide.