meeting tutorial
275 Varner Road Oakland University Rochester, Michigan United States 48309-4479
Map
>
Date: July 27 2019.
Time: 01:00 PM to 03:30 PM (EDT)
Speaker: Prof. Jessy Grizzle of University of Michigan.
Location:
275 Varner Road
Oakland University
Rochester, Michigan
United States 48309-4479
Cost: Free
RSVP: Required.
Event Details & Registration: (URL)
Summary: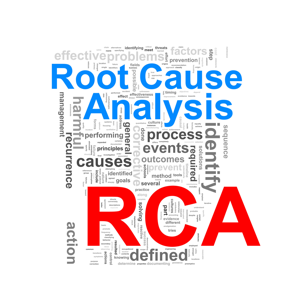 Root Cause Analysis (RCA) is a popular and often-used technique that helps people answer the question of why the problem occurred in the first place. Root Cause Analysis seeks to identify the origin of a problem. It uses a specific set of steps, with tools such as the 5 Whys and Cause & Effect Diagram, to find the primary cause of the problem, so that you can determine what happened, why it happened and figure out what to do to prevent its recurrence.
This tutorial has been prepared for beginners to help them understand RCA and use it at their place of work. After completing this tutorial, you will find yourself at a moderate level of expertise, from where you can advance further.
Biography:
A seasoned scientifc, technical and computing professional, Sharan has spent over 20+ years implementing many new and pioneering technologies from operating systems (*nix) , high performance computing (Cray, SGI, clusters), engineering applications (CAE simulations), optimization, networking (TCP/IP, Infiniband), operations (ITIL, ITSM), scientific domain (BioInformatics), and project management. A successful speaker and author, Sharan looks to increase the professional approach of every individual he interacts with. He enjoys teaching, contributing to STEM activities and publishing. He is a senior member of IEEE, ACM, Emeritus member of Michigan!/usr/group, and leads the  SEMCO.ORG. He is currently the Chair of the IEEE SE Michigan Education Society Chapter for 2017-2019.