meeting seminar
118 Library Drive Oakland University Rochester, Michigan United States 48309-4479
Map
>
Date: Sep 18 2019.
Time: 05:30 PM to 07:30 PM (EDT)
Speaker: Nilesh Dudhaia of University College of Dublin.
Location:
118 Library Drive
Oakland University
Rochester, Michigan
United States 48309-4479
Cost: Free
RSVP: Required.
Event Details & Registration: (URL)
Summary:
We hear a lot of buzz about bitcoin and its impacts on markets across the globe. Today, in 2019, the question of whether or not digital money can actually become a useful and secure part of the world economy is being seriously debated. This talk is to discuss the various aspects of this "new-comer" at different levels.
Biography: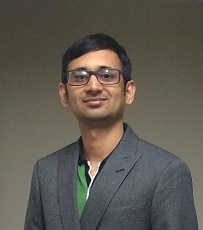 Nilesh is an experienced Mechanical engineer specializing in FEA (Finite Element Analysis) techniques and methods. He has significant experience in engineering technical support roles, having spent more than 10+ years with Fortune 500 clients for complete CAE project life cycle, i.e. from project execution to project management. He had considerable expertise in multiple domains including Automotive, Construction and Agriculture machines, Industrial Products. These days he enjoys creating Automation, Scripting and Development for CAE software. He is also pursuing a masters in Engineering management at Oakland University.